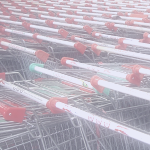 Which supermarkets are cheapest?
By comparing a basket of items, we can tell you which stores are cheaper than others on average
Compare Chains
Compare Stores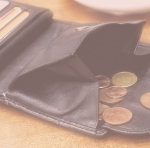 Got a shopping list? Where should you go?
If you create a basket of items you're looking for, we'll split it up per supermarket and show how much you can save by shopping around.
View Baskets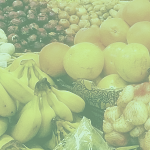 How much is that product?
Find the best price for a favourite product and see how the prices have changed over time
Search
See Categories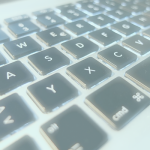 Make a difference
Our prices come from people like you, sharing what they can. Update prices as you see them or scan a receipt that we can process automatically.
Upload a Receipt
Add a Product
3,323

Products

6,015

Prices

44

Stores
What's New?
Fix
Fixed Facebook login
28 Aug 2017
The Facebook login process was updated to support changes made by the Facebook developers.
Update
Added In-Store Sessions
22 Feb 2016
For anyone capturing product prices using the nice In-Store Capture feature, there is a new improvement that tracks a "session" of capture. Once you've entered a store and a basket, while you're active on the site, your capture activity is remembered, so that you can see the list updated to show items you've successfully captured.

The feature sorts the products into four categories: "To Do" for prices you haven't captured yet, "On Special" for products on special that shouldn't be captured (please don't, as we don't know when the special expires), "Not Found" for items you couldn't find, and "Done" for prices that have been successfully captured.

The In-Store Capture feature is only available to logged-on users in order to prevent abuse.
Tweak
Simplified Chain Comparison
03 Nov 2015
As promised, we created a simplified version of the Compare Chains page, which should be easier to read and more accessible to those not interested in the finer details.

We might do the same with Compare Stores, but there are some more complications around choosing regions that will slow this up.
New
Comparison Overhaul
02 Nov 2015
An obvious improvement has been applied to the comparison page, putting a time limit on how far back to go when considering prices. We've defaulted to 4 months, but you can configure this filter.

At the moment the comparison page is powerful but quite detailed, and we'll soon add a very simple version for everyone to understand.
New
Prices into Moderation Queue
29 Oct 2015
We've amended the price capture from anonymous users so that all additions go through moderation by admin. This has been needed in order to prevent abuse. This limitation does not apply to users who are logged in with an account.

The powerful In-Store Capture feature is now only available to logged-on users. Creating an account is free and dead-easy using your Facebook profile, which gives us nothing more than your email address and name.
New
In-Store Capture
22 Oct 2015
We've added a new page adder the "Contribute" menu, called "In-Store Capture". It's designed to make it dead-easy to do a quick capture while you're in a store, using your phone. The links are larger than normal, and there is a list of likely prices to choose from, based on previous track records.

The goal of the page is to help us track the prices of the Standard basket more regularly, which will allow us to run regular overall price comparisons between stores, building a monthly index. You can of course login and track your own basket too.

We'll refine the page in time so you can see which prices you've entered already while in the store.

Obviously the feature allows for fairly rapid abuse of the system. If this turns out to be a problem, it will become available only to logged-in users.
Get More Information